Are you ready to get on one knee and propose to your loved one? Make the steel city part of this special moment by planning a downtown Pittsburgh engagement.
From the riverfront views to the bustling city streets, there's no shortage of romantic spots to choose from in the city. Plus, with all the great restaurants and nightlife options, you'll be able to celebrate with your loved ones after popping the question.
The Weddings of Pittsburgh team has prepared this guide with some of the most romantic ideas to make your engagement in Pittsburgh unforgettable.
Find the Perfect Proposal Spot
There are plenty of engagement locations downtown, so take advantage of what this city has to offer. Once the question has been popped, celebrate your downtown Pittsburgh engagement by taking memorable engagement photos together. You do not want to forget a photographer or videographer to capture this special moment!
Our favorites Pittsburgh spots to propose include:
Mt. Washington Lookout
The view from Mt. Washington is always a winner, and there are several lookout spots to choose from downtown Pittsburgh engagement opportunities!
Point State Park Fountain
This downtown park in the heart of downtown Pittsburgh has unique charm that you'll love. Choose your favorite time of day for the perfect proposal picture-perfect moment at this location.
The Cathedral of Learning
The Cathedral of Learning is an iconic Pittsburgh landmark in Oakland that makes the perfect backdrop for your proposal.
Gateway Clipper River Cruise
Propose to your sweetheart on a Gateway Clipper river cruise for a unique and unforgettable experience. These cruises offer downtown Pittsburgh views that are sure to make your engagement pictures extra special.
Phipps Conservatory and Botanical Gardens
Phipps Conservatory and Botanical Gardens downtown Pittsburgh engagement opportunities are perfect for a unique proposal. Phipps offers gorgeous gardens, indoor conservatories, and even themed rooms so there's something for everyone! There's no better way to celebrate your downtown Pittsburgh engagement than at this beautiful location.
Schenley Overlook
Schenley Overlook downtown Pittsburgh engagement opportunities offer a beautiful view of downtown from the Highland Park side of downtown. This location is perfect for an evening proposal with its romantic lighting and gorgeous city views!
The Grand Staircase at Heinz Hall for Performing Arts
If you're downtown Pittsburgh engagement includes a performance at Heinz Hall for Performing Arts, take advantage of the beautiful staircase to pop the question.
Hartwood Acres Mansion
Make your proposal feel like a storybook romance at Hartwood Acres Mansion. This downtown Pittsburgh engagement opportunity offers acres of gardens and woodlands for the perfect backdrop to your special moment.
A Pittsburgh Park
Another great place to pop the question is one of Pittsburgh's natural parks. You can take your pick as Pittsburgh offers so many scenic parks to visit: Mellon Park, Grandview Park, Schenley Park, and much more. This is a great option for couples who appreciate nature, and the pictures will be stunning at sunrise or during the golden hour.
Have the Perfect Dinner Night
Are you and your partner foodies? Why not have a proposal in one of Pittsburgh's finest restaurants? There are so many restaurants to enjoy a delicious meal with your loved one on this special day.
We recommend these fine dining options in Pittsburgh for your proposal dinner:
Gaucho Parrilla Argentina
Spend the evening with you loved one at Gaucho Parrilla Argentina for a romantic evening of delicious Argentine cuisine. This downtown Pittsburgh restaurant has a great view of the cityscape, and their food is out-of-this world delicious. The gaucho steakhouse offers an Argentine dining experience with its best cuts of meat that are sure to make your dinner unforgettable!
The Grand Concourse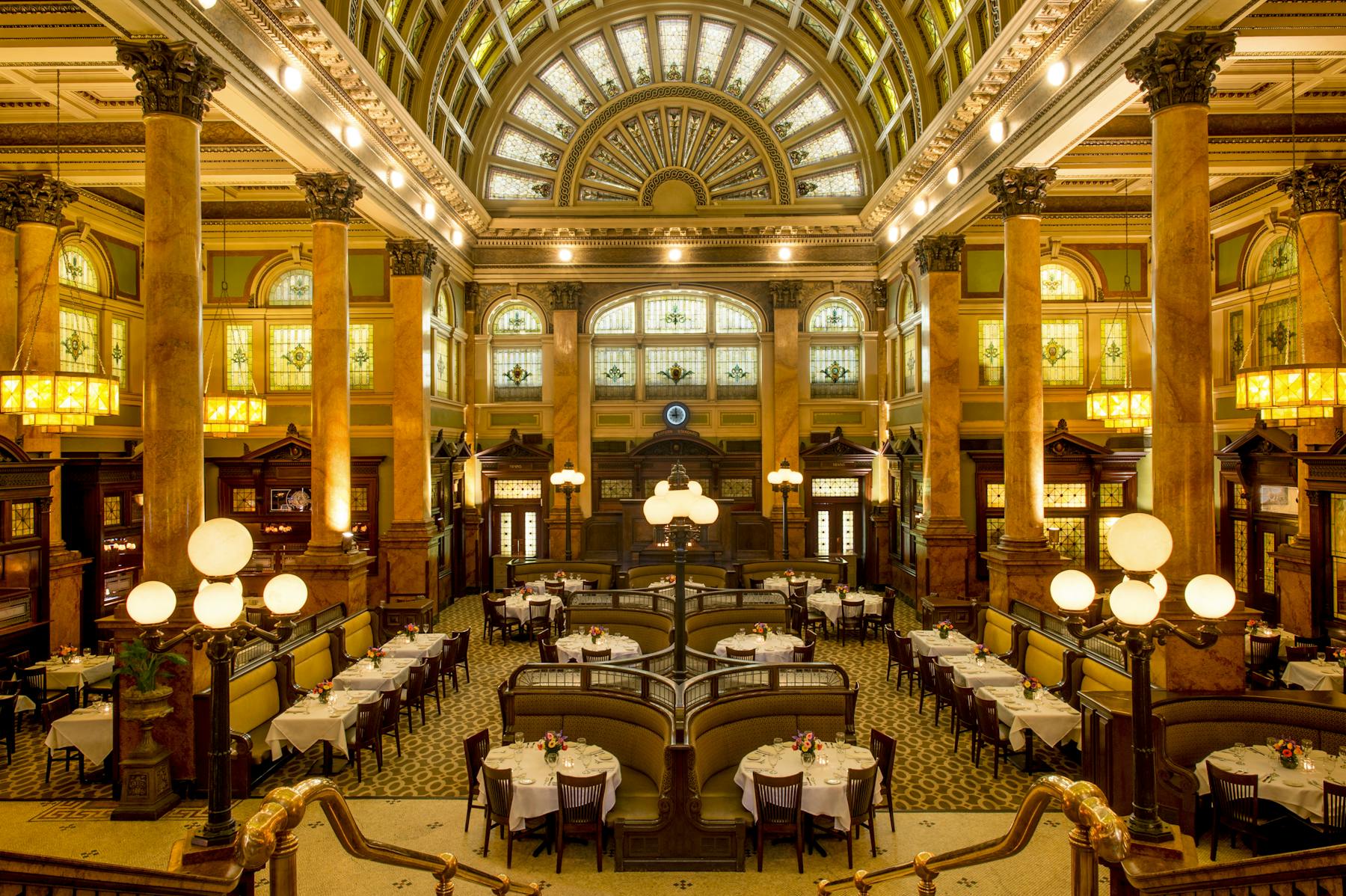 Located in Station Square, the Grand Concourse offers a stunning view of the riverfront skyline, and is the perfect option for a downtown Pittsburgh engagement. This restaurant is perfect for an elegant evening out on the town and has some of the best food in town. The stunning turn of the century design of this former train station will make an excellent backdrop for your engagement pictures.
Monterey Bay Fish Grotto
This downtown Pittsburgh restaurant offers stunning views of the Allegheny River and downtown skyline. With delicious seafood options and an extensive wine list, this is the perfect place to pop the question.
DiAnoia's Eatery
Located in the Strip District, this Italian-American restaurant is known for its homemade homemade pastas, pastries, breads, sandwiches, and more. You really can't go wrong with their authentic Italian fare. The homey, intimate vibes of the restaurant make it a perfect spot to propose.
The Porch at Schenley Plaza
The Porch at Schenley Plaza provides the perfect setting for an outdoor engagement. This entertainment destination offers a view of downtown from the Oakland side along with lots of great dining options. The restaurant offers the best locally crafted food made with the freshest ingredients.
Eleven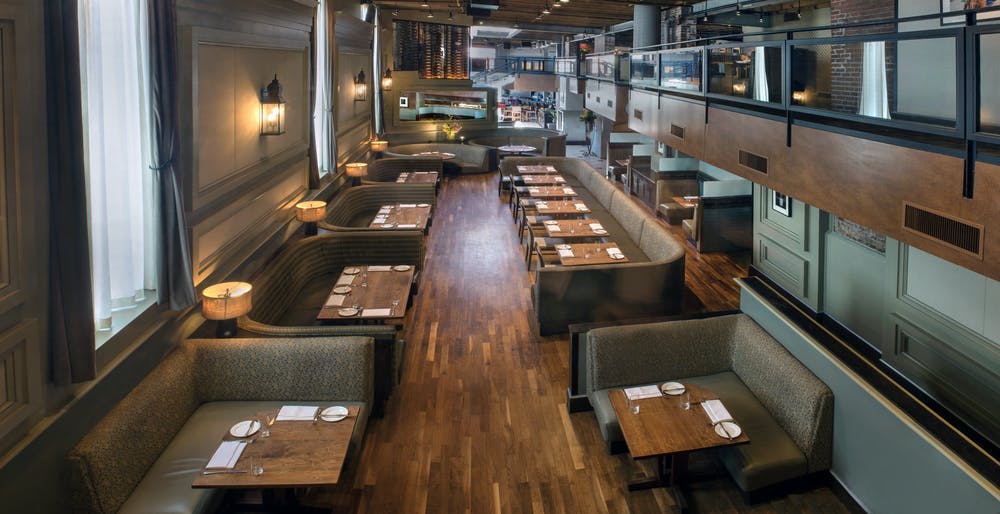 Eleven offers sophisticated and contemporary American cuisine. The downtown setting of Eleven is perfect for a special occasion such as an engagement and the restaurant's menu offers something for everyone with its eclectic selection of dishes from around the world. The atmosphere of the restaurant is a sleek, mid-century modern design with warm lighting and wooden accents. Make your special night unforgettable at this one of a kind restaurant.
Fogo de Chão Brazilian Steakhouse
Fogo de Chao is the perfect place for a downtown Pittsburgh engagement. This Brazilian steakhouse offers an all you can eat meat feast that will leave your mouth watering. With its 16 locations across the United States, Fogo de Chão is sure to please everyone with its delicious food and lively atmosphere.
The Capital Grille
If you are looking for a more upscale downtown Pittsburgh engagement experience, look no further than The Capital Grille. This luxurious restaurant offers exquisite dishes from around the world with an extensive wine list to match. The modern setting of the restaurant makes it perfect for any formal occasion and provides a stunning backdrop for your engagement pictures.
Remember – Keep it Personal!
Your Pittsburgh proposal doesn't have to be flashy, overly expensive, or have tons of bells and whistles. Perhaps the most meaningful proposal is one that is personal to you and your partner.
For instance, maybe you could pop the question at your first date spot? Or propose to your partner in front of the place that you first met? You could hire a musician to sing your favorite love song, or simply memorize and recite some thoughtful words about your love for your partner. Whatever you choose to do, doing it from the heart is the most important part.
Too Long Didn't Read? Here's a Pittsburgh Proposal Checklist that We Can Handle for You
Grab a Pittsburgh engagement photographer
Find a great spot in the city to propose – preferably during golden hour
Involve your partner's family and friends
End the night at one of Pittsburgh's best restaurants
Weddings of Pittsburgh is Here to Help Create the Perfect Pittsburgh Downtown Engagement
Weddings of Pittsburgh will work with you to create a perfect engagement in the city. We want your moment to be as special and memorable as possible.
Whether you're looking for something traditional or unique, our team can help make it happen! Let's help you coordinate this special day from engagement photography to the perfect proposal spot. Do you have any thoughts about what would make your engagement even more meaningful? Let us know below and we'll get back to you right away.
Call us today at 724-968-7135 or make an appointment online so we can make your downtown engagement truly memorable.
Share This Story, Choose Your Platform!