If you're looking for an all-inclusive wedding venue that will make your day truly special, consider a wedding at Nemacolin Woodlands Resort.
Surrounded by natural beauty and boasting luxury accommodations and top-notch service, a Nemacolin wedding is the perfect way to celebrate your love with friends and family.
From intimate gatherings to elaborate celebrations, Nemacolin can accommodate weddings of any size and style. So if you're searching for the perfect setting to say "I do," look no further than Nemacolin Woodlands Resort.
Want to learn more about this amazing wedding venue? Learn more in this guide by Weddings of Pittsburgh.
About a Nemacolin Wedding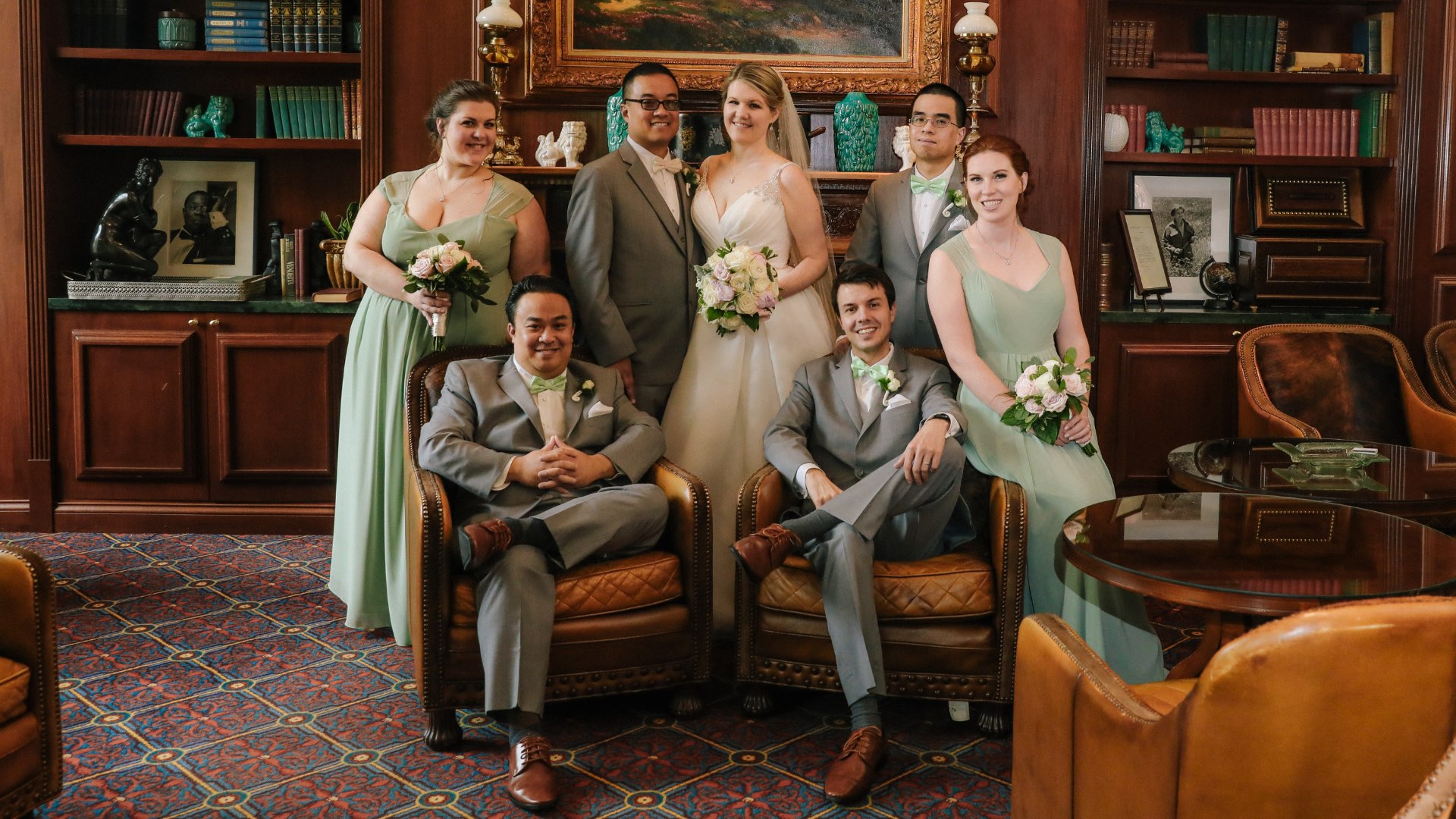 Located in Farmington, PA near the Laurel Highlands, Nemacolin Woodlands Resort is a four-season luxury resort. Offering guests world-class accommodations, an array of activities, and impeccable service, Nemacolin is the perfect place to relax and reconnect with loved ones.
From championship golf courses to award-winning restaurants, Nemacolin has something for everyone. And with its convenient location just minutes from Pittsburgh International Airport, Nemacolin makes it easy for travelers from near and far to experience all that this one-of-a-kind resort has to offer.
Nemacolin Wedding Venue Spaces
Nemacolin offers a variety of indoor and outdoor wedding venues to suit any style or size of celebration. From the grandeur of the Marquis Ballroom to the calm serenity of the Chateau Gardens, there's something for everyone at Nemacolin.
With venues that can accommodate anywhere from 20 to 500 guests, Nemacolin is the perfect venue for any wedding celebration.
Marquis Ballroom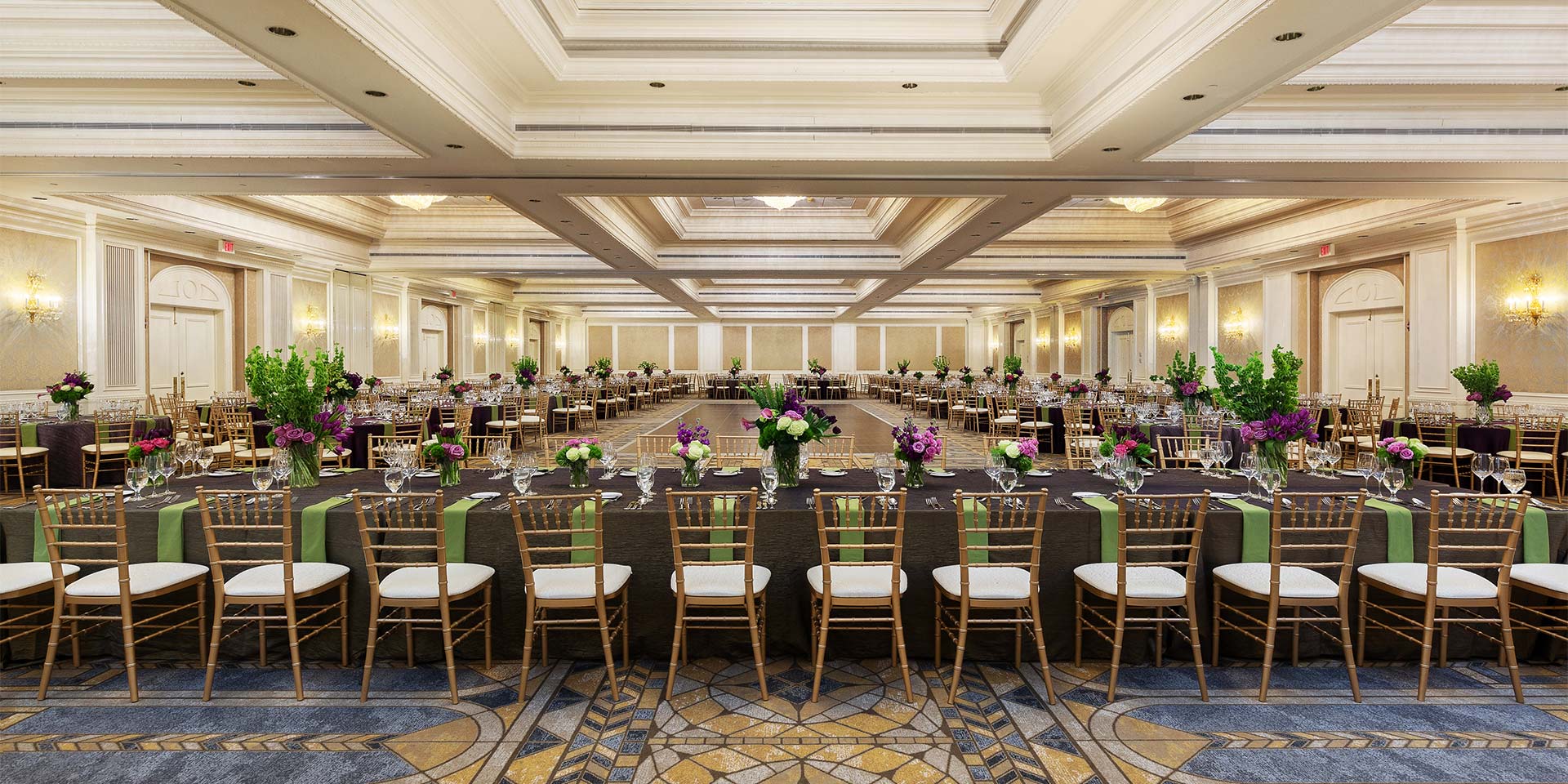 The Marquis Ballroom is Nemacolin's most elegant wedding space. This grand room can accommodate up to 900 guests and offers stunning views of the resort's golf courses and forests.
With its marble flooring, chandeliers, and stately architecture, the Marquis Ballroom is perfect for anyone looking to host a truly luxurious wedding celebration.
Grand Ballroom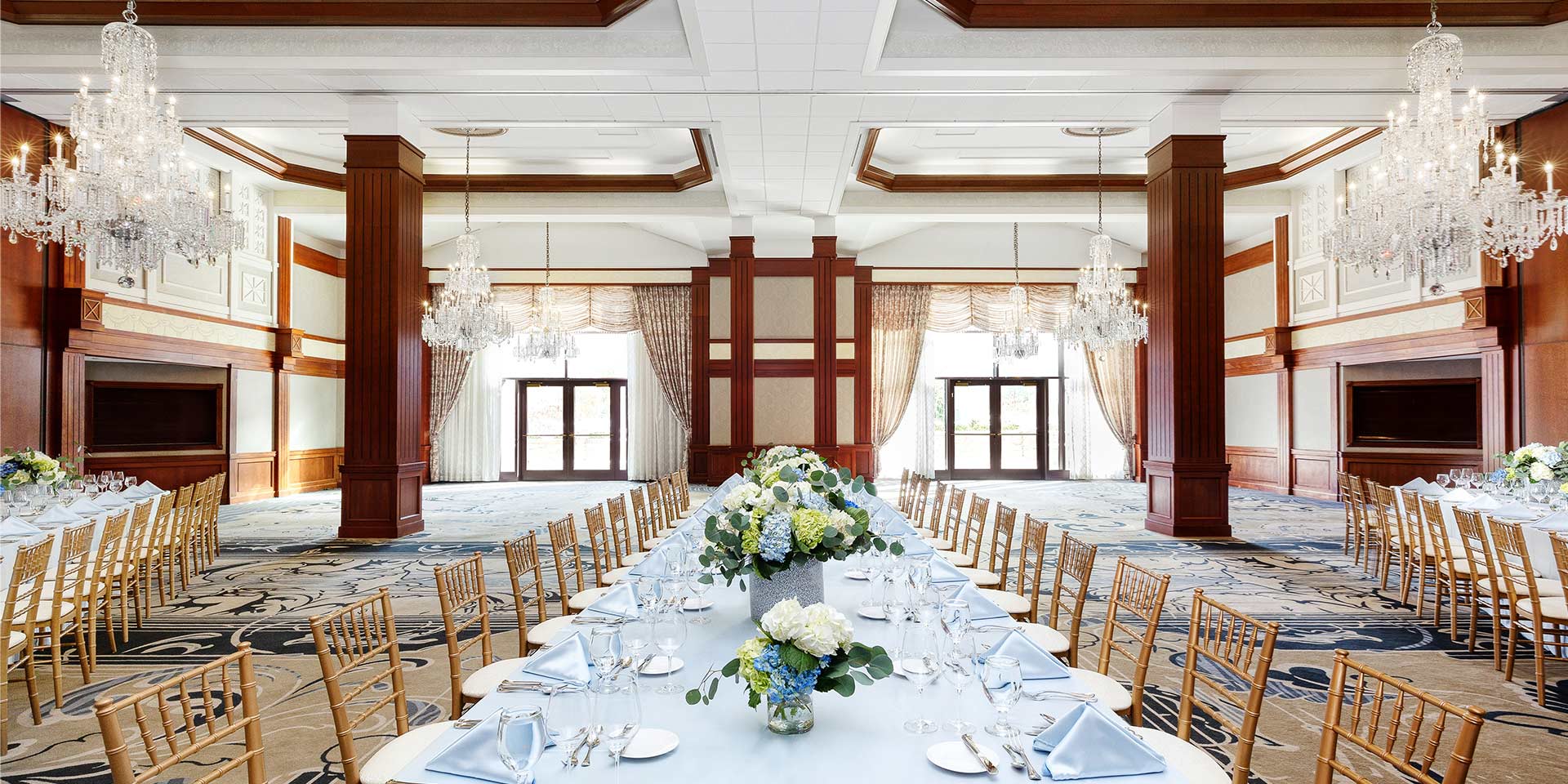 Featuring dramatic, high ceiling and crystal chandeliers, the Grand Ballroom is a beautiful space for your special day. This stunning space can accommodate up to 420 guests and offers plenty of room for a dance floor, buffet tables, and more.
With elegant décor and convenient location near the resort's main lobby, the Grand Ballroom is perfect for anyone looking to host a truly memorable wedding celebration.
Chateau Gardens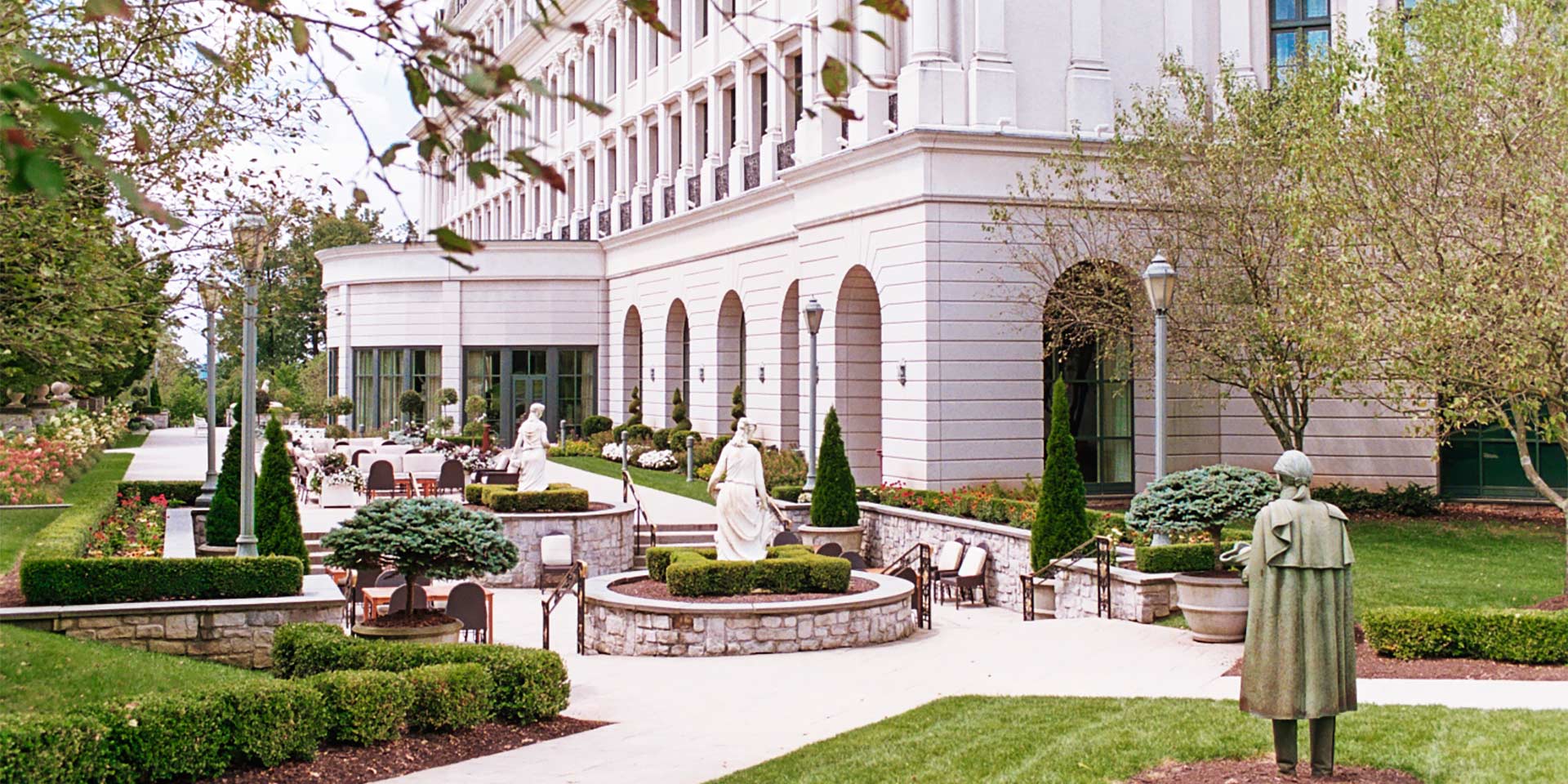 The Chateau Gardens are Nemacolin's most picturesque outdoor wedding venue. Nestled among towering trees and overlooking the resort's championship golf courses, this serene setting provides the perfect backdrop for any outdoor wedding ceremony or reception. The Chateau Gardens can accommodate up to 500 guests and offer a variety of beautiful settings for your big day.
Club Room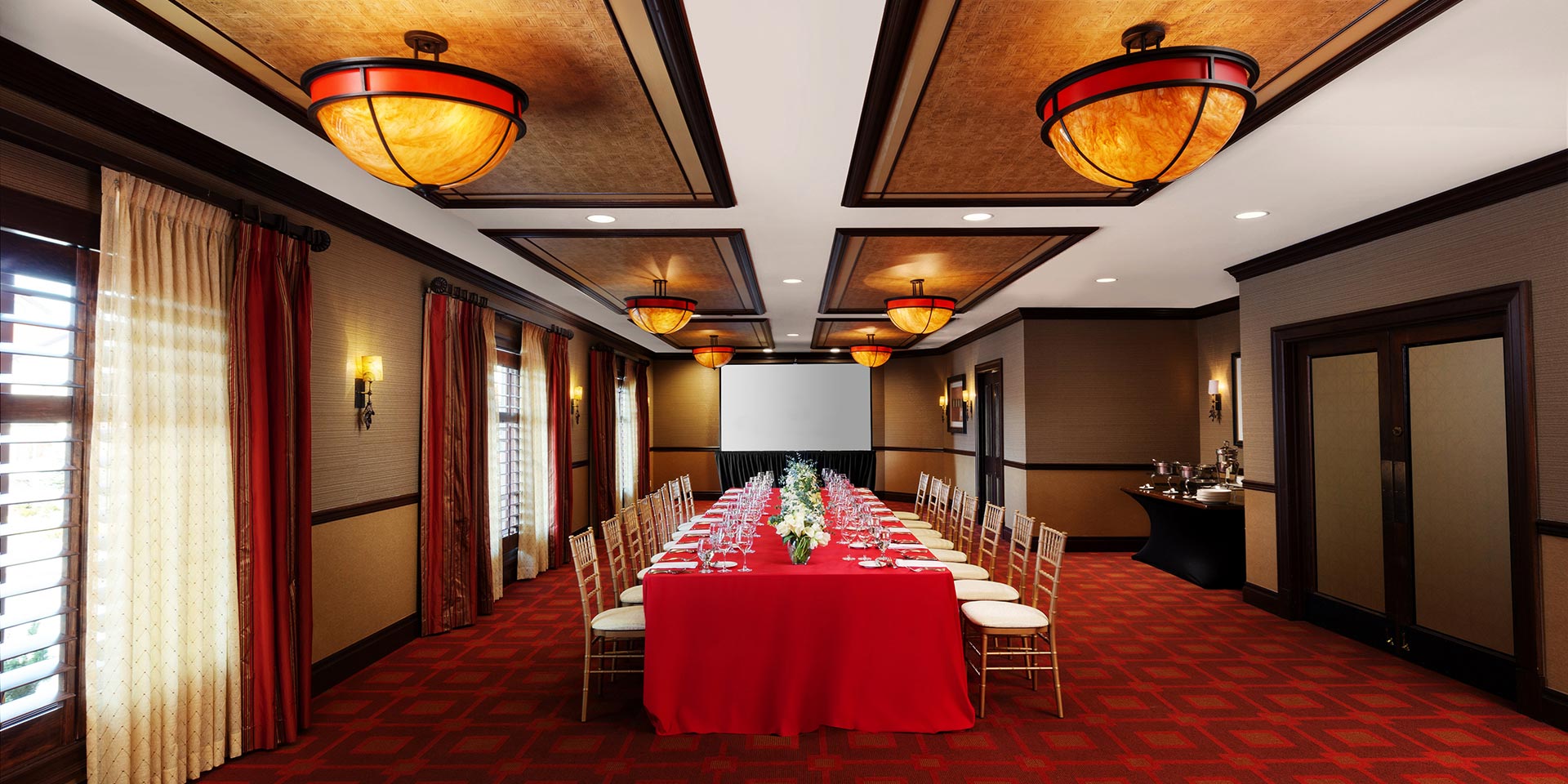 The Club Room is Nemacolin's most intimate wedding venue. This charming room can accommodate up to 60 guests. Featuring gorgeous crystal chandeliers and windows that offer stunning views of the resort's golf courses, the Club Room is perfect for anyone looking to host an intimate and elegant wedding celebration.
Nemacolin Wedding Services Offered
Event coordinator
Ceremonial arch
Dance floor space
Stage/podium
Coat check room
Bar
Tables and chairs
Linens, silverware, glassware
Overnight accommodations available
Champagne toast
Complimentary bridal suite
Full kitchen facilities
Large parking lot
Handicap Accessibility
In-House Catering
Bride's dressing area available for an additional fee
Groom's dressing area available for an additional fee
Wedding Budget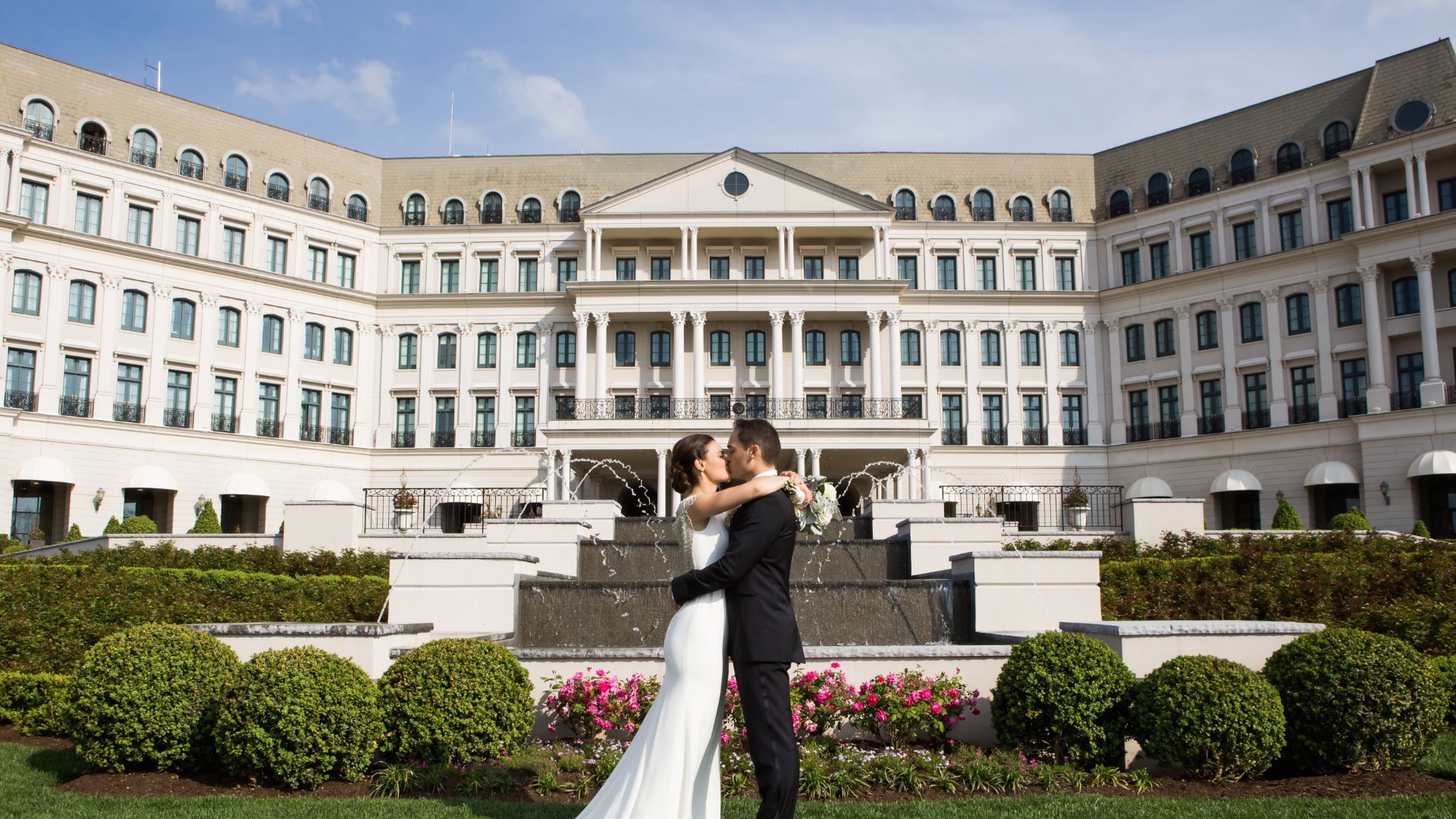 For a wedding, pricing starts at $14,792 for 50 guests. Depending upon your package, expect to spend $305-$360 per person. There is a set up fee of $1,000-$4,000 depending upon your venue space.
Nemacolin Event Coordinator vs. a Full-Service Wedding Planner
Nemacolin Woodlands Resort offers an on-staff event coordinator. A bride or groom may think that a venue coordinator is all they need to meet their wedding planning needs. As someone who has been in the wedding industry for decades, let me be clear – this isn't the case! That's because an event coordinator is not the same thing as a wedding planner. How so? Let me explain
An event coordinator is working for the venue and not the bride and groom. They have a vested interest in the success of their venue. Do you want to put all your planning needs in the hands of someone who isn't putting you at the top of the priority list?
That is the difference that Weddings of Pittsburgh can make. My team and I have a vested interest in you first and foremost, and we will be there to advocate for the bride and groom every step of the way.
That means nothing will get missed or forgotten about while planning your wedding day. This is something important to keep in mind when moving forward with wedding plans!
Have the Perfect Nemacolin Wedding with My Team at Weddings of Pittsburgh
Planning a wedding can be stressful, but it doesn't have to be. Whether your vision is big or small, elaborate or intimate, the Weddings of Pittsburgh team is here to help with every step of planning. From venue selection to catering and everything in between, we can take the guesswork out of wedding planning and help you create a celebration that is uniquely yours.
To learn more about how we can help make your Nemacolin wedding dreams come true, please call us today at 724-968-7135 or contact us online. We would be honored to be a part of your special day.